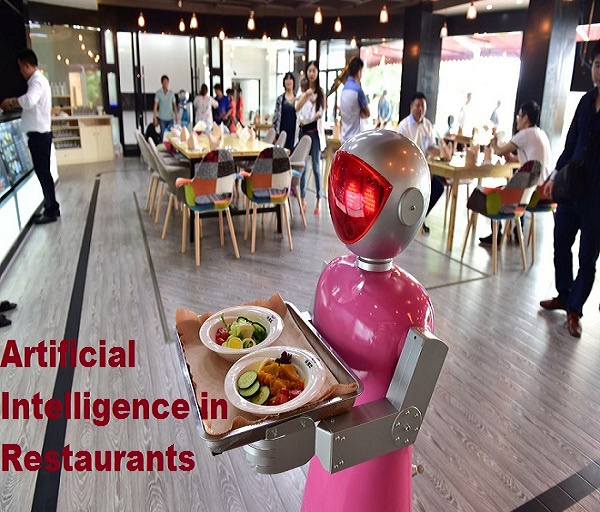 The food service sector is an essential element of a country's economy. It generates a huge percentage of a country's annual revenue. From walking into your favorite restaurants and waiting in line for hours for your chance, we have come to order it online.
Technology has made it possible for us to have our favorite food from our preferred restaurant and eat it in the comfort of our home. And the industry won't be stopping here.
It is moving towards even more innovations for fulfilling the expectations of customers and even exceeding it. This step has paved the path for AI to enter into the food service sector with the introduction of AI in Restaurants.
Here, in this article, we will explore the implementation of AI in Restaurants. We will also look into some famous cases where some of the sector leaders have implemented artificial intelligence in their service.
Applications of AI in Restaurants
We can say that the application of AI falls into four categories. There are apps and chatbots that a restaurant uses for interacting with customers, responding to their queries and help them in customizing their orders.
Then there are robots. Restaurants use them for increasing their capacity along with the speed of food preparation and delivery. We have already seen the recommendation engines that suggest us food based on our eating preferences.
If you are tired of waiting for hours at a restaurant, you would love these AI driven Kiosk. They enhance your ordering experience and reduces your waiting time.
Know Any Chatbots?
Ever heard of Say2eat or Dominoes? Let me introduce them to you.
Say2eat
Say2eat is s startup that came into existence in 2015. They wanted to help the food serving chains and retailers in improving their customer engagement skills using chatbots.
So, you can now use the branded and customized chatbot and text the restaurant for ordering the food. This chatbot still operates through the Facebook messenger, SMS and Amazon Echo.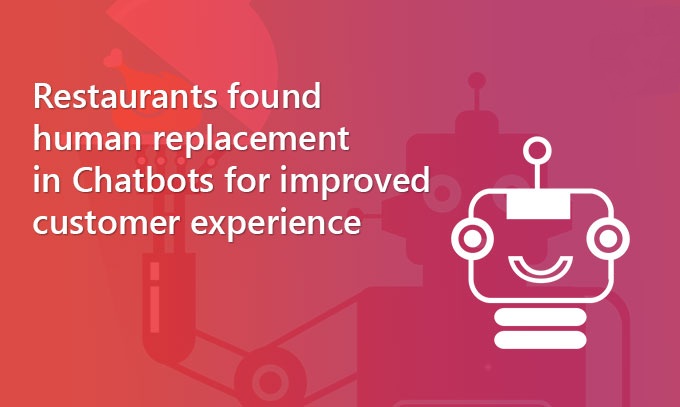 Dominoes
Last year, Dominos said it had enhanced its FB messenger chatbot with the release of Super Bowl, its new feature. Now, you can begin to place your order through Dom, their AI application. You can start by sending a message that says Pizza.
The newly implemented updates allow you to order additional items from the menu like salads and wings. Dominos has been known for implementing technologies in its services.
The Robots Of Food Sector
It's about time you meet some wonderful robots of food serving industry.
Flippy
Miso Robotics, a startup from California, is focused on AI-driven technologies for the kitchen.  Flippy is its flagship Ai-driven kitchen assistant. As its name suggests, it flips, grills, fries, preps, and plates the food.
It uses sensors and cameras integrated into the software that allows it to see the food it is helping with. It can also monitor some critical features like temperature control.
Pepper
Pepper is a humanoid robot that works on Artificial intelligence. Softbank, the Japanese technology firm, created it in collaboration with MasterCard. Flippy was a cook and Pepper is a waiter. It processes the orders from the customers and recommends them food items. Not only that, if you are a MasterCard holder, you can also pay by using the tablet handheld by Pepper.
You can interact with Pepper in your usual tone of speaking. It is just like interacting with other human waiters. Nestle' used Pepper in the year 2014 for selling its coffee makers in Japan.
Smart Kiosk
AI-driven Smart Kiosks have potential. However, they are still in the infant stage and hence, is speculative. But many large food chains have started implementing it.
The self-service Kiosk of McDonald's recommends the items based on seasons, weather, and customer preferences using the digital menu board. The board comes with a touchscreen that allows customers to choose the amount of sugar they want in their soft drink, sauces in burger and salt in fires. And you can even pay for your order here.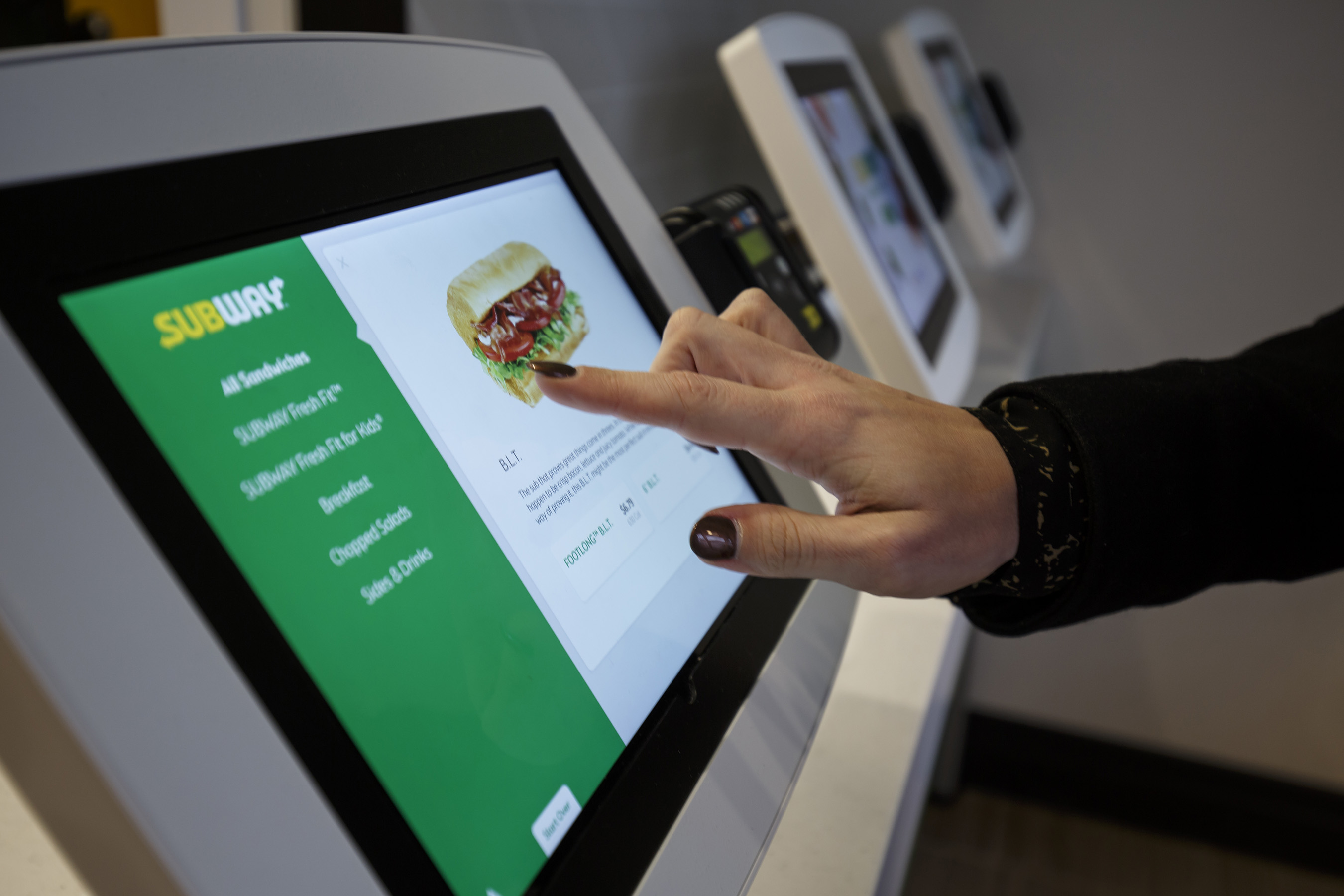 This kiosk not only reduces the human error but also gives the customers complete control over the choice of their food. Additionally, you can also place the order using your mobile application for pickup. Also, you can sync your phone with the kiosk for recognizing your app profile, favorite orders and preferred method of payment.
Wendy's and KFC are other examples of the food service industry who are implementing smart Kiosk.
Analytics Solutions
Restaurants are partnering with the technology companies to be able to use predictive analytics. This analytics will help them to forecast visitors traffic, inventory needs, food orders, costs, and revenues. Some analytics solutions companies are:
Venga- It offers technology for collecting the data and then analyzing it. These data are related to habits, purchases, and preferences of the customers. These data can then be used for enriching dining experience of the customers and personally engaging them. This will increase their repeat visits and the sales of the company.
OpenTable- It allows a customer to find a restaurant and reserve a table there. It helps a customer to connect with a restaurant.
UpServe- It is a restaurant management platform. It eases the processing of payment and PoS. It offers the reliable payment methods along with the in-depth analysis that can help the food companies to save their valuable resources and boost their profit margin efficiently.

PosIQ- It is a big data solution based on the cloud. It collects the real-time consumer data and helps a restaurant in improving the business of a restaurant.
The Final Insight
AI will not be gaining a foothold in the SMB food services anytime soon.  However, we will be seeing marketing automation tools in coming two to three years. Also, some apps for making customer recommendations will also be seen using AI for connecting users to the restaurants.
Also, large firms will be exploring the viable AI applications for leveraging the big data. AI has begun changing the sector already, but it will be time before it is intricately integrated into the food service industry.