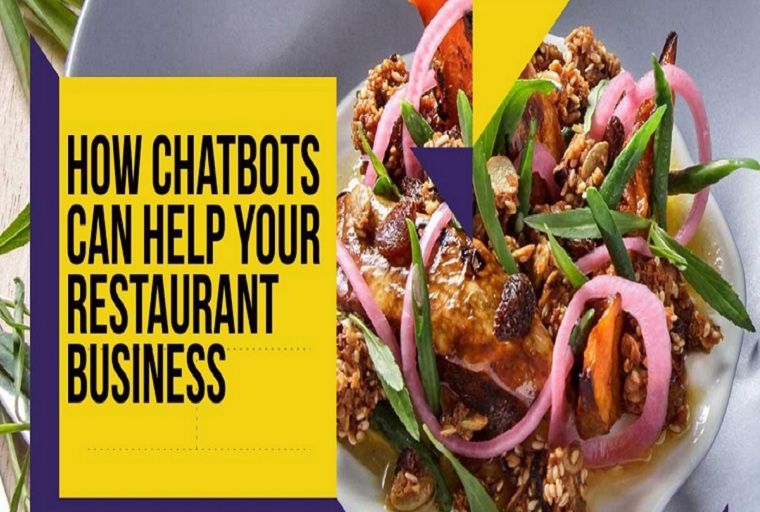 We all are foodies, aren't we? Have you ever thought a world without MCDONALDS, KFC, Baskin Robbins? Junk food is all we want, From Italian pizzas to American french fries. Equally, we all love to visit theme based restaurants which have become a major source of attraction to the customers. With the advancement of technology, we can now book a table and order online with the help of some amazing chatbots and apps.
Boost Your Business With Restaurant Chatbots
Trends are very important and recently customers are more interested in healthier foods at a low price. The food industries today is one of the largest industries. It is a competitive world out there, everyone wants to earn money with the new trend of technology. So, these industries need to implement new things to attract new customers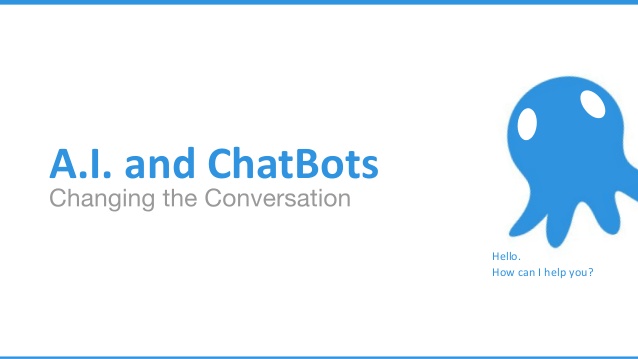 Look no further, as we are serving some amazing features that Chatbot can provide and take your business to the peak.
A jack of all trades:  chatbot is indeed a jack of all trades. From ordering food to handling customers, chatbot can do anything as per the owner's instruction. A good chatbot can bring more customers every day.
Available 24*7: Another best benefit you will get is, the chatbot is an artificial chatterbot which never gets tired. Thus, it is available whenever you are in need and also in case of an emergency. If a consumer wants to order some food at 2 am at midnight, he can make order from the chatterbot.
Saves your money: Promoting your restaurants can cost you in bulk. The chatterbox is the best way to promote your restaurant to the mass number of people. Creating an account in some food apps or make a website which can cost you more. Try for chatterbox which saves your money and gives you 100% guaranteed to attract people to your restaurants.
Make Reservations: Consumers now can reserve a table for any special occasion or to avoid standing in the queue this can attract more people in your restaurants.
These are the facilities which you will get if you own one chatbot for your business. Already, few restaurants are using this system to take their business at the top.  It is believed that within 20150, all restaurants are going to use this advance tech in order to achieve the peak. So if you want to compete with the big restaurants, get in use with the Restaurant Chatbots to increase your restaurant's promotion now.
Choose Chatbots Instead of Apps
Every website and app looks different. Even if you convince a user to use one of them, they have to learn how to navigate their way around. With the website there is so much happening on the screen you do not know where to click. With the bot, on the other hand, the customer knows exactly what to do. The interface is similar to the one they use. There are various advantages of using chatbots.  
Chat is mobile optimized

interface is familiar

Chat feels more human than apps or websites

Special Offers:

Handle Customers

Get more orders:
Some Preferred Chatbots in 2018
When a customer interacts with a bot and an app the two experiences feel very different even if they achieve the same thing. Using a bot feels like a computer is assisting you through a process.  Here we have enlisted some of the cool chatbots that are trending this year.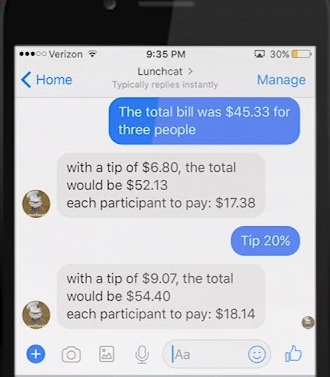 Lunchcat
Sure

Punchh, Inc

Guestfriends
Create your own Restaurant Chatbots
First, create a page of your restaurant on Facebook. make sure to add some good pictures of your restaurants to attract people.
Now go to google and type, manychat.com. Click the first link.
Link the actual restaurant page that you have just created on Facebook to the Dashboard.
Once you have done that go to the Automation and click onto the "Welcome Message". Write a message so that it attracts the viewers. Also, write about the services that your restaurant can provide.
Insert your restaurant's phone number and email id, so that customers can get in touch with you. Also, add your restaurant's address to get more customers.  
TO CONCLUDE…
There are a handful number of benefits to using Restaurant Chatbots for business purpose.  And with new advancements coming every year like Artificial Intelligence, Machine Learning, IOT etc makes the bot more intelligent Hence it is safe and secure to use Chatbot for the growth of your business.